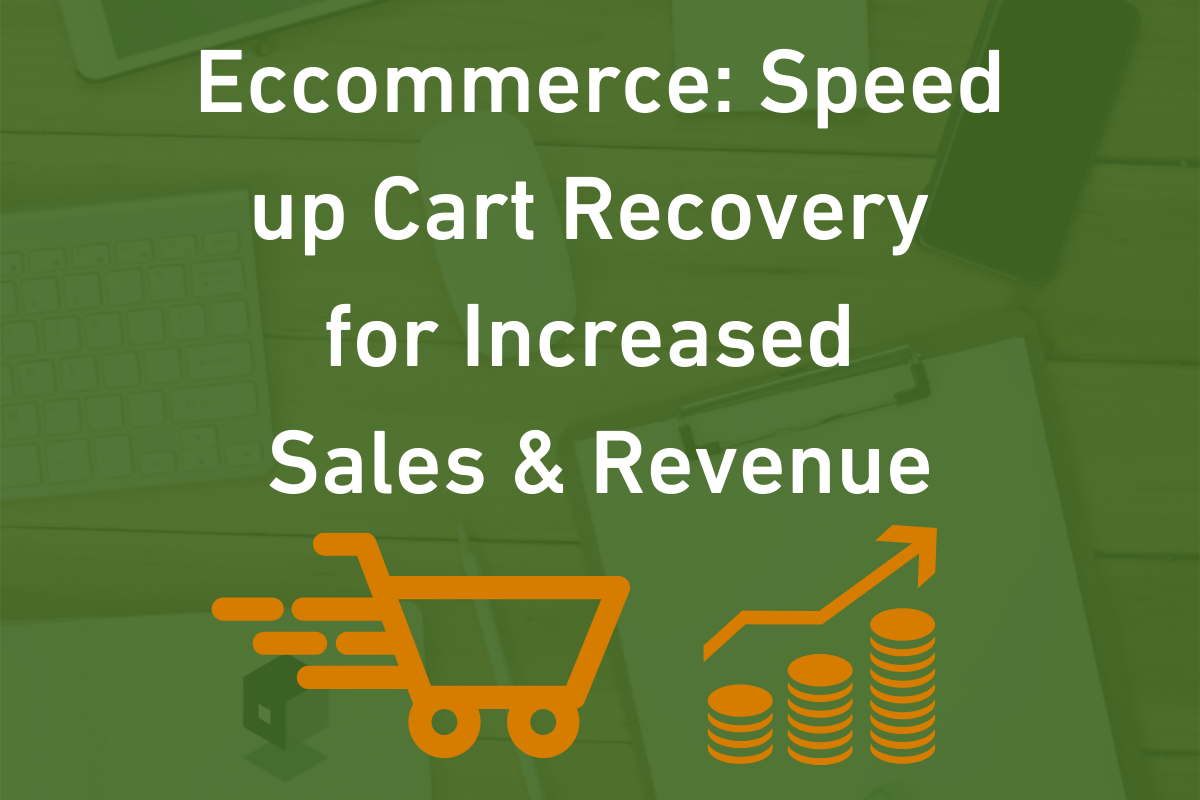 As an e-commerce retailer, it's always disconcerting to see potential customers with items in their carts just leave the online store without making a purchase. However, instead of looking at these as losses, you can look at each one as an opportunity to contact the lead with encouragement to finalize the purchase. Let's take a look at how you can speed up your cart recovery in order to achieve increased sales and revenue.
Make it fast
The goal with cart recovery is to make it happen fast. The longer a customer waits to consider an order, the less likely that person is to purchase the item. You want to strike while the iron is hot. Carts can stay abandoned for hours, days and weeks, never to be returned to again. Think about the way that you make purchases — maybe you see something online or at a store and take a few minutes to decide whether you like it; then you start to second-guess it and turn away. If you get far enough away, chances are you're not going to about-face and head back to purchase it.
Remarketing
That's where remarketing comes in. Enautics helps clients who have Adobe Analytics and Eloqua or Responsys to develop a cart abandonment strategy. This includes remarketing, which is a smart way to target visitors who haven't made an immediate purchase. You can position targeted ads in front of those who have just left items in their carts within the first 40 minutes of leaving your site. This greatly increases the chances of luring them back to make the purchase. Most companies will wait 24 hours to respond, but with faster remarketing, you can up the odds of making the sale.
Increasing confidence on your site
Some customers just get weary of entering all their personal info into new or unfamiliar sites. You can get around this by establishing trust in your transaction forms. Include trust signals such as security logos, and make sure they are recognizable, such as Norton and McAfee. Also, keep your forms short, and don't ask for unnecessary information that could alienate potential customers.
Getting a handle on cart abandonment is a great way to take advantage of available opportunities for sales. With a few small tweaks, you can speed up cart recovery to increase your sales and revenue.
Sources:
https://www.wordstream.com/blog/ws/2016/03/17/shopping-cart-abandonment
https://www.shopify.com/enterprise/44272899-how-to-reduce-shopping-cart-abandonment-by-optimizing-the-checkout